Crypto Market Cap Soars Above $2 Trillion
Current data from crypto market analytic providers has shown that Bitcoin's dominance in the digital currency ecosystem is reducing, as the market regains momentum and soars above $2 trillion after a week-long slump.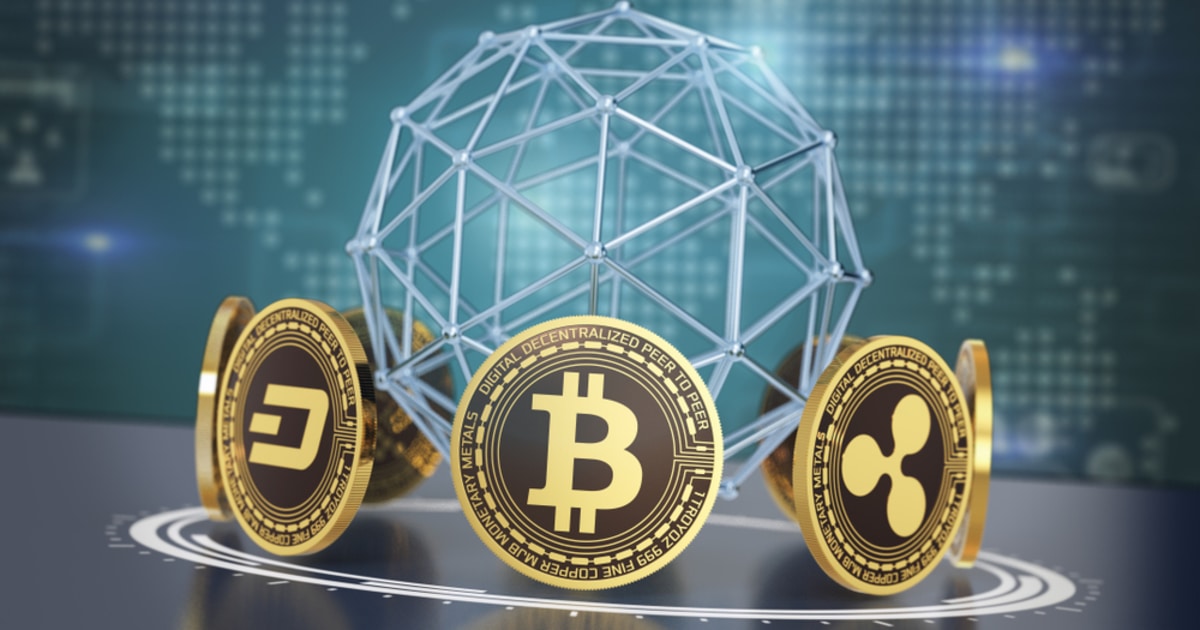 According to CoinMarketCap, Bitcoin currently dominates the market by 48.7% atop a market capitalization of $1.08 trillion at the time of writing.
The ongoing crypto market boom has been reflective of the growing strides of thousands of altcoins. Institutional investors' interests are rising, as evidenced by the increasing number of digital tokens now featured on platforms catering to high-profile investors. Back in March, Grayscale Investments LLC added five new trusts including Grayscale Livepeer Trust, Grayscale Filecoin Trust, Grayscale Decentraland Trust, Grayscale Chainlink Trust, and Grayscale Basic Attention Token Trust.
By implication, both retail and institutional investors are showing a great deal of interest in the crypto market, following initial actions by the likes of MicroStrategy and Tesla in stacking up Bitcoin, making its price largely unaffordable for the average investor. Many today are picking out the novel crypto projects and pumping in liquidity, boosting the market capitalization of these digital assets.
Price Implication of Reducing Bitcoin Dominance
One of the core elements that will help determine the level of maturity of altcoins is if break free from the massive price effect of Bitcoin. The market has come a long way, with BTC exerting a dominance of over 95% back in 2013. As more innovative blockchain systems and cryptocurrencies entered the space, the dominance usurped by Bitcoin plunged to 65% for the most part of 2020.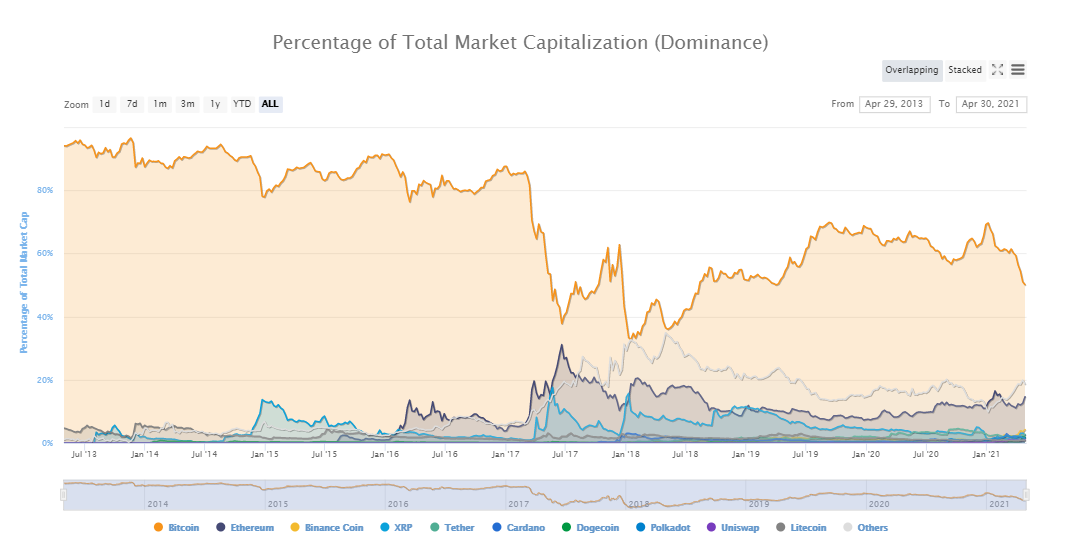 For a market with over 9,000 digital currencies, the burgeoning dominance effect implies that if the price of Bitcoin falls due to any fundamental factor, several altcoins will sway in the same direction.
Ethereum Climbs to a New All-Time High
As the second-largest digital currency by market capitalization, Ethereum's growth over the past years and months has been heavily dependent on Bitcoin. However, that appears to be changing already.
While the market strives to recover from the flash crash caused by the Xinjiang power blackout, a situation that reduced Bitcoin mining hashrate, Ethereum's recovery has been swift, and marked by new price discoveries, ahead of Bitcoin.
While Bitcoin is yet to reclaim the $60,000 price levels, Ethereum has soared to a new ATH of $3,000.
Image source: Shutterstock
Read More