Deutsche Bank Survey Places Bitcoin, Tesla, and US Tech Stocks as The Biggest Market Bubbles
Many investors seem to think that the current financial market is caught in bubble territory, with Bitcoin, Tesla, and tech stocks leading the pack.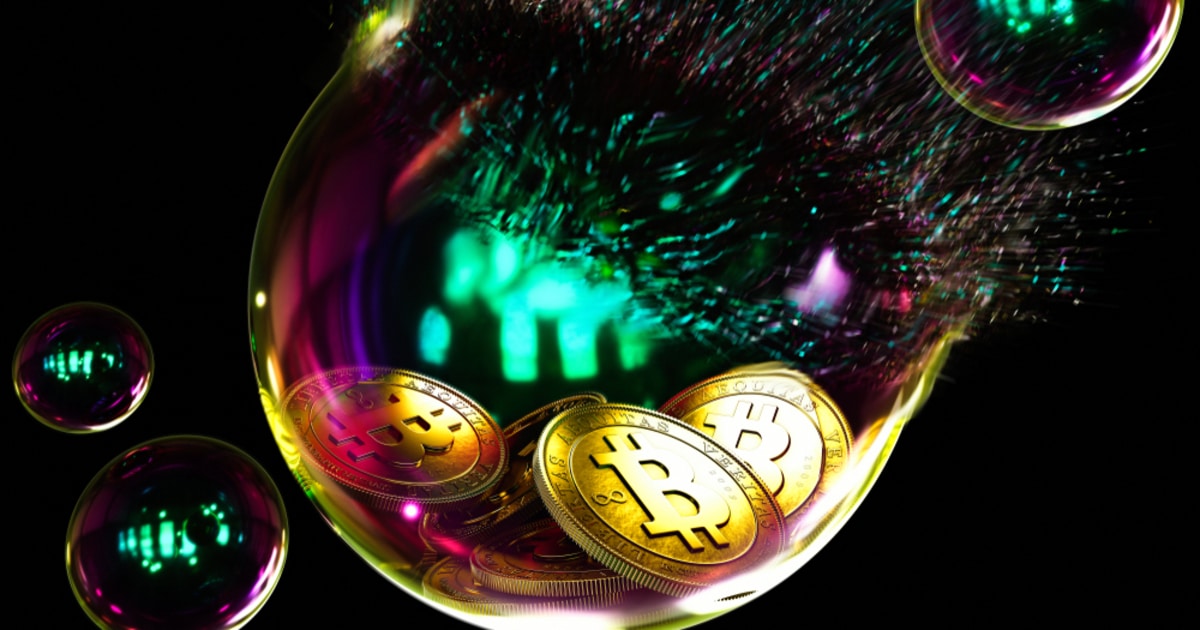 According to a Deutsche Bank survey, 89% of investors think that Bitcoin and US tech stocks are the leading market bubbles as of now. The survey indicated that on a scale of 1-10, with 10 being the highest extent of the bubble, respondents classified Bitcoin as a 10.
This suggests that most investors participating in the Deutsche Bank survey, namely 727 market professionals, are anticipating that Bitcoin's price will likely drastically plummet in the near future. Trailing behind Bitcoin, US tech stocks were perceived as the next largest bubble, with 83% of market experts giving the tech bubble a rating of 7 and higher on a scale from 1-10. Tesla and other tech stocks were likely to fall than rise in the upcoming year.
Deutsche Bank shared with CNBC:
When asked specifically about the 12 month fate of Bitcoin and Tesla – a stock emblematic of a potential tech bubble – a majority of readers think that they are more likely to halve than double from these levels with Tesla more vulnerable according to readers."
Bitcoin and Tesla surge
Bitcoin has been escalating to new heights in an effortless manner, and its bull run seems to be sustained and still ongoing. The largest digital asset by market cap touched an all-time high of nearly $42,000. Currently, it has pulled back, trading sideways at $35,775 at the time of writing.
Market experts from JPMorgan Chase and Co have said that it was imperative that Bitcoin broke the $40,000 level for its bullish momentum to remain intact, or its price may be threatened by "trend-following" investors rather than serious supporters.
On its end, Tesla has climbed massively in share prices in 2020, making its CEO Elon Musk one of the world's richest man, second only to Amazon's Jeff Bezos. On a 12-month period, Tesla stocks have gone up by 700%. Nevertheless, market experts have predicted that the stock will fall sharply in the upcoming year. What will "pop" Tesla, tech and Bitcoin bubbles still remain unclear.
Factors supporting the BTC and tech bubble
However, factors that have pushed Bitcoin and tech stock popularity are still present and "likely to stay," according to the survey. The Federal Reserve mass printing money to deliver Covid-19 relief through stimulus packages is pinpointed as an "easy monetary situation" supporting the financial market bubble, for one. President-elect Joe Biden's $1.9 trillion funding bill will inevitably lead investors to continue seeking out ways to store their wealth, which may bolster the Bitcoin bubble feared by investors.
Previously, Bitcoin billionaires Cameron and Tyler Winklevoss have said that the depreciation of the US dollar caused by the Federal Reserve's money printing was an easy endorsement of Bitcoin as a hedge.
Image source: Shutterstock
Is the Crypto Market about to Burst? Mark Cuban Compares Crypto Downtrend to Internet Stock Bubble
Read More