Ethereum Price Fails to Hold $400—Will ETH Suffer from a Correction Ahead?
Ethereum's (ETH) price has failed to hold the $400 mark as of press time, ETH is currently trading at $397.44. While Bitcoin has managed to pull ahead in the cryptocurrency market, Ethereum's price has still been lagging behind.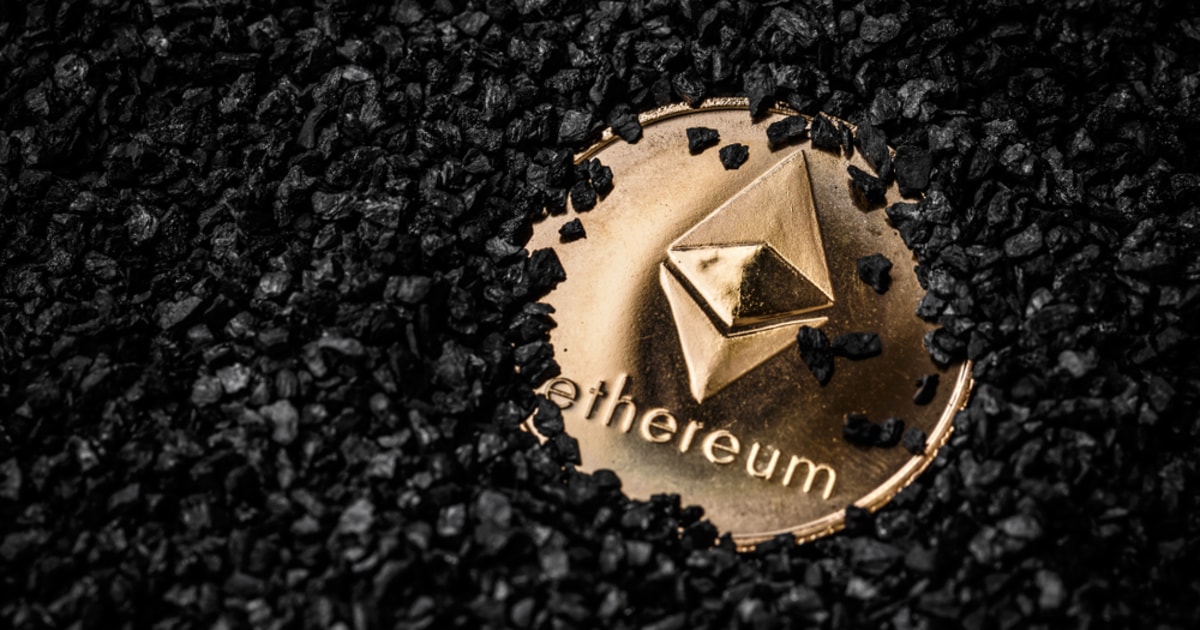 In the past week, Bitcoin's price increased over 14 percent, while Ethereum has witnessed half of BTC's, gaining over 7 percent. Ethereum and other large cap altcoins have also been lagging behind Bitcoin's price surge, which is infrequent given the past crypto trends.
What could be behind Ethereum's lack of bullish momentum?
Some analysts argue that if Ethereum's price fails to hold $400, it could mean that the second largest cryptocurrency could potentially see a correction.
According to crypto analytics firm Santiment, Ethereum miners have been dumping recently, as shown in last week's on-chain data. In the past week, increased on-chain activity and trader "fear of missing out," or FOMO has slowed. The firm also noted that Ethereum's Twitter community's sentiment has also dived back into bearish territory.
As Ethereum has also fueled the 2020 decentralized finance (DeFi) hype, Santiment further highlighted that the total number of decentralized exchanges (DEX) trades have also declined, which could be an indicator of why Ethereum's price has slightly retraced.
What's next for ETH?
Crypto analyst Josh Olszewicz recently posted a tweet about Ethereum's 1 day price chart, explaining:
"1D $ETH. No TK re-cross just yet but deserving of a watchful eye over the next week."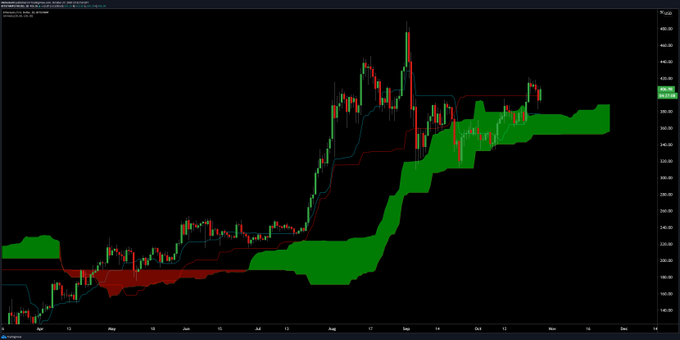 Source: Josh Olszewicz via Twitter
As shown in the chart above, a TK recross above the cloud could mean that it is an extremely bullish predictor of ETH's future price action and should be seen as a high probability long re-entry.
Crypto analyst DonAlt is also predicting that since Ethereum has failed to hold its monthly level, and is currently looking for resistance, $270 could be the next support level before the altcoin finds any further upside. Another crypto analyst, however, is more optimistic, aiming for a number way higher than most traders:
"Grabbing some more $ETH, expected price to be $500+ in the next 30 days…"
Ethereum miner fees still more profitable than Bitcoin
Bitcoin's transaction fees have seen a spike recently, tripling from $3.52 to $10.20 on average. According to crypto data analytics firm Glassnode, 22.25 percent of Bitcoin miner revenue is from transaction fees, while the rest of the revenue is from block rewards. This level is the highest observed since January 2018.
Although Bitcoin has seen its fees spike, Ethereum's fees are still higher than Bitcoin, which has lasted way longer than it has ever before. This trend is likely due to the increase in stablecoin adoption and the DeFi sector, built on the Ethereum network.
Image source: Shutterstock
Read More