Hackers Hungry for Bitcoin and Ether Target Indian Prime Minister Narendra Modi
Bitcoin and cryptocurrency hackers seized the social media account of Indian Prime Minister Narendra Modi today, in an effort to secure Bitcoin and Ether funds.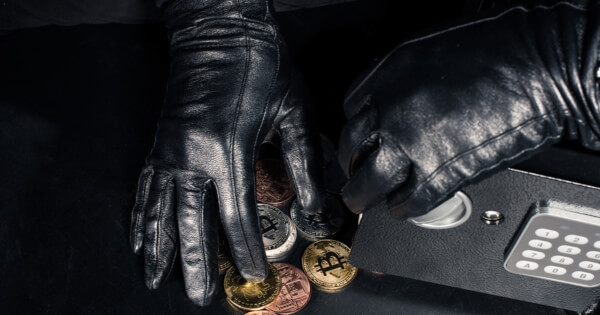 Hungry for BTC and ETH
According to a report by the local news outlet India Today, the Twitter account of Narendra Modi was compromised and Bitcoin hackers posted four consecutive messages on the verified platform, demanding cryptocurrency funds to whoever was willing to donate to the Prime Minister's National Relief Fund. One Twitter message read:
"I appeal to you all to donate generously to PM National Relief Fund for Covid-19, Now India begins with crypto currency, Kindly Donate Bitcoin."
In another message following that post, the hackers demanded Ether (ETH) and linked a Bitcoin (BTC) and an Ethereum wallet address.
The cryptocurrency scam messages have since then been taken down. After further investigations, it appears that the hack originated from hackers operating under the alias of "John Wick." The cybercriminal group rectified that they had not hacked "Paytm Mall," an e-commerce company that was hit last week by a ransomware group operating under the same alias.
Despite the security breach of Indian Prime Minister Modi's social media account, no cryptocurrency was funneled into the digital hot wallets, and the situation seems to have been handled efficiently.
Bitcoin Heist Hosted by Minors
The Twitter hack is not unlike the infamous Bitcoin scam that erupted on the social media platform in July, which froze the verified accounts of numerous coin exchanges, politicians, and tech figures, such as Elon Musk, Bill Gates, Joe Biden, Gemini, to name a few.
The incident was said to have been masterminded by four hackers, two of which were 16 and 17-year-olds, much to the dismay of law enforcers. The hack was reported to be one of the biggest ones that Twitter had suffered in all of its history, with at least 130 social accounts being compromised. The massive security breach resulted in more than $100,000 worth of BTC being funneled into the scammers' pockets.
As a result of the massive hack, Twitter had received a lot of backlash in July. The social media company underwent a drop in stock shares, plummeting by more than 4% and losing $1.3 billion in market value.
Image source: Shutterstock
Read More