Jack Daniel's Parent Company Brown-Forman Targeted for Ransomware by Notorious REvil
Brown-Forman, Jack Daniel's parent company and a giant powerhouse in the alcoholic industry, recently suffered a ransomware data breach originating from REvil.
REvil ransomware gang strikes again
One of the largest American-owned spirits and wine companies in the world and the official mother company of Jack Daniel's whiskey, Brown-Forman disclosed that they had suffered from a cyber-attack in which some sensitive information, including but not restricted to employee data, had been stolen.
An anonymous message was sent to Bloomberg to confirm the privacy branch and the compromising of Brown-Forman's internal servers. Speaking about the ransomware attack, Brown-Forman said that they had everything under control and that they were working with law enforcement to resolve the issue. The company also added, "There are no active negotiations."
Who is REvil?
This is definitely not the first rodeo for REvil ransomware group. The cybercrime operation, also known under the pseudonym Sodinokibi, rose to fame in the digital world with their criminal activities. It first made its appearance in early 2019, and the file blocking virus, which was closely monitored by cybersecurity giant McAfee, released by the cybercriminals would enable REvil hackers to seize private information.
Often, they would demand payment from the targeted company. In exchange for unlocking the files and delivering the sensitive data safely back to its owner, REvil ransomware group would demand a hefty cryptocurrency sum. Should the victimized company fail to comply with their demands, REvil hackers would then threaten to release the stolen confidential files on websites and on the internet, for all to see and use to their own advantage.
Come and get it – REvil claims to have stolen data
Though Brown-Forman denied that there were any active negotiations currently set in motion, hackers have allegedly backed their ransom demands by stating that they possessed 1 terabyte of confidential data. Revil ransomware gang threatened to share the sensitive information and affirmed that the company-sensitive secrets would be available for all to see if ransom was not delivered.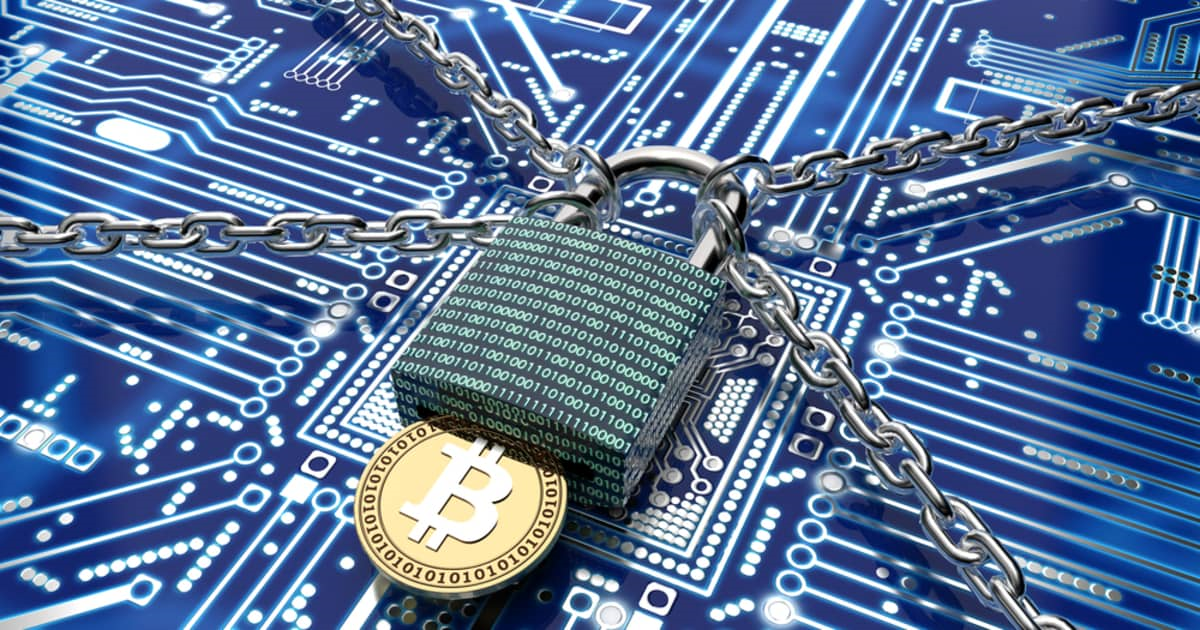 Sodinokibi group also shared screenshots of sensitives file names to back their claims. The ransomware group has been notorious for previously hitting big names such as Mariah Carey, rap star Nicki Minaj, and NBA superstar Lebron James to attain their ransom objectives. Revil also possesses a dedicated website for leaks to post and auction off stolen data.
Blockchain against cybercrime
With cybercrime on the rise and hackers capitalizing on COVID-19 to conduct their illicit activities online, numerous Asian countries have been reported to have increased the adoption of blockchain for security purposes. Schools, companies, and traditional institutions have all been victims of hackers' deviant behavior at some time or another. With blockchain adoption, Asian entities hope that their institutions would be better equipped to battle scams.
Advocating for blockchain technology for global digital advancement is the Senior Manager of PwC Consulting, Tomohiro Maruyama. The PwC manager said when speaking with Nikkei Asian Review:
"Internet piracy has posed a major challenge for companies as they look to digitize operations. Blockchain emerged as a solution for fighting digital counterfeits, pushing businesses to adopt the technology."
Maruyama thinks that when COVID-19 finally passes, the world will change on a global scale, with more companies converting to blockchain technology and integrating it into their business for its numerous benefits.
Image source: Shutterstock
Read More