Kraken Brings Crypto Asset Liquidity to Skrill and Neteller
Paysafe, a leading specialized payments platform has chosen US-based cryptocurrency exchange Kraken as their crypto asset liquidity provider.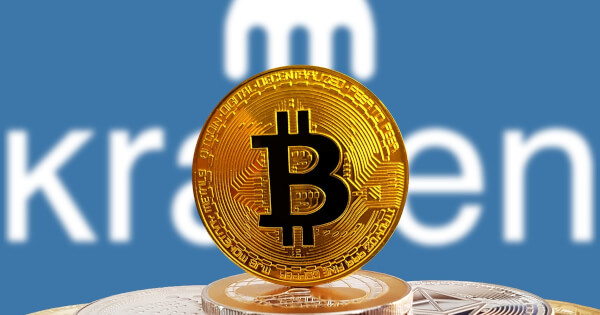 Paysafe has become the latest enterprise payments platform to choose Kraken as its crypto asset liquidity provider.
According to the announcement, the partnership will further strengthen Paysafe's own cryptocurrency trading services through its massively popular digital wallets— Skrill and Neteller.
Leveraging Skrill and Neteller, Paysafe customers will now be able to buy, sell and spend cryptocurrencies while Kraken will provide the underlying liquidity.
Daniel Kornitzer, Paysafe's Chief Business and Development Officer said, "We're delighted to be collaborating with Kraken as we continue our journey of delivering industry-leading, frictionless crypto-asset trading services to our Skrill and Neteller clients."
For Kraken, the announcement is indicative of the strength of their global liquidity as they are now powering more than 150 real-time markets for the cryptocurrency and fiat currency transactions.
Maximillian Marenbach, Kraken's EMEA Head of Banking said:
"We are proud and thrilled to have been chosen by Skrill and Neteller to be a source of crypto liquidity." He added, "This is a great sign for the growing acceptance of and interest in crypto and amazing news…for the whole industry."
How Liquid is Kraken?
Recent independent research conducted by Finery Tech found Kraken cryptocurrency exchange to be the "clear leader" and offers the deepest liquidity for BTC/EUR pairing. The study determined Kraken as the front runner while also assessing popular exchanges Binance, Bitstamp, and Coinbase.
As recently reported by Blockchain.News—Kraken Futures, a subsidiary of Kraken, also known as Crypto Facilities, recently announced it had been granted a Multilateral Trading Facility (MTF) license from the United Kingdom's Financial Conduct Authority (FCA).
A Multilateral Trading Facility is a term used for trading systems that facilitate the exchange of financial products between different parties in Europe. However, with the Brexit deal still in negotiation, it has not been made clear how regulatory licensing will be treated for after the event.
Image source: shutterstock
Read More