Kraken Is the First Cryptocurrency Exchange to Become a US Bank
Kraken San Francisco-based crypto exchange was approved yesterday by the Wyoming Banking Board and is now the first exchange to become a US bank.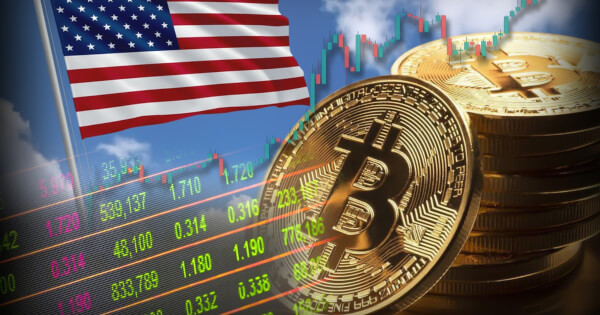 The crypto exchange applied for a special purpose depository institution (SPDI) license and was approved by the Wyoming Banking Board. Following the approval of its charter, Kraken is now the first SPDI bank in the US, located in Wyoming state. This entails that Kraken crypto exchange can now hold digital assets in custody, approve payment transactions, and operate payments systems; customers will also be able to easily switch between fiat money and crypto. Speaking about the matter, Kraken's financial managing director David Kinitsky said:
"By becoming a bank we get direct access to federal payments infrastructure, and we can more seamlessly integrate banking and funding options for customers."
Not only has Kinitsky taken on Kraken as a business venture, but the managing director has also formerly been part of Grayscale Investments firm and Fidelity Investments. Now, with crypto horizons looking great for Kraken, the managing director has taken it upon himself to expand and enhance digital services through the crypto exchange.
License has a few limitations for Kraken
Though this is a step forward for Kraken, the SPDI charter does come with a few limitations.
Kraken will be considered a custody bank under the Wyoming Banking Board's license approval, and this subsequently will mean that the crypto exchange will not be allowed to issue loans from customer deposits. Furthermore, customers' digital assets reserves are to be maintained and held by Kraken, following Wyoming's state law.
Kraken's crypto aspirations after becoming a US bank
The coin exchange plans to introduce new features to their existent services, and there are talks of a potential crypto debit card being issued, as well as staking services. These will all take time to come into effect and are rumored to begin next year.
Furthermore, after the bank officially launches, Kraken intends to offer services in which US residents, excluding New Yorkers, could pay their bills in cryptocurrency, as well as receive their salary in digital assets form. Cryptocurrency funds could also be held with the bank, and Kraken will maintain its customers' crypto investments, just like any traditional financial institution.
Chief legal officer for Kraken, Marco Santori, shared his enthusiasm about the news on Twitter. He said:
"Kraken just won approval to create America's first crypto bank. World, please meet Kraken Financial. Kraken Financial, world. Wait, a what? Kraken is a BANK?! How did this even happen?!"
Through its title as America's first crypto bank, Kraken will be able to provide digital asset custody services to investors in 49 states.
Image source: Shutterstock
Read More