Kraken Launches New Mobile App for Crypto Trading in the U.S.
Crypto exchange company Kraken announced Wednesday to launch a new mobile app for cryptocurrency trading. The mobile app has been available in Europe since January this year.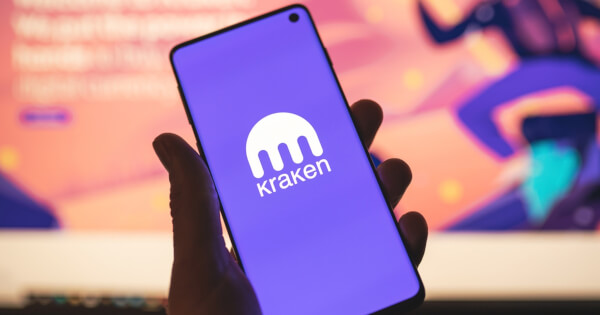 Starting from Wednesday, the new mobile app is available for all overseas countries, but countries like Cuba, Iran, and Somalia are restricted, Kraken said. As for the U.S., except residents from New York and Washington State, due to "the cost of maintaining regulatory compliance". Users are available to download this app through Android and IOS platforms. Kraken stated the app is a simple and easy way to invest in more than 50 cryptos and purchase a bitcoin for as little as $10 by offering the lowest fees in the industry.
However, the app does not provide credit and debit card payment yet, but the company aims to enhance its payment services within months.
Kraken was founded in 2011 and operated in 2013. According to CNBC's coverage, Kraken is the world's fourth-largest digital currency exchange.
Kraken registers itself as a financial service under the U.S Treasury Department. The new release of the mobile app come as U.S. tax reform and enhancement measures. Last month, the U.S. Treasury Department proposed that any cryptocurrency transactions over$10,000 need to report to the U.S. Internal Revenue Service (IRS) as reference.
Image source: Shutterstock
Coinbase Extends Services to Institutional Users
Read More