Less Than 2% of the World Has Had Exposure to Bitcoin but BTC to be One of the Fastest Climbs in History
Bitcoin has managed to surge to a new all-time high this year, reaching over $19,800 recently. Bitcoin's price surge has attracted many new investors, and institutions have also hopped on the cryptocurrency bandwagon, including PayPal, Square, and MicroStrategy.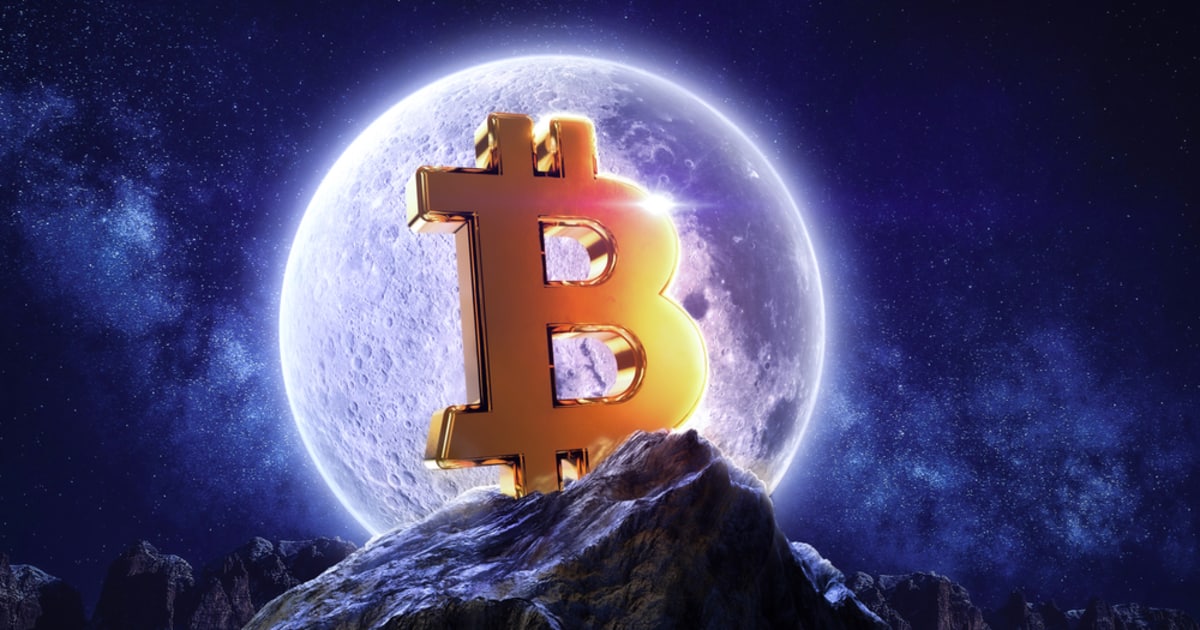 Billionaires, including Paul Tudor Jones, and Stanley Druckenmiller have revealed that they have invested in Bitcoin. With Bitcoin's adoption rate on the rise, and backed by the influence of many large institutions to date, it brings up the question of when Bitcoin would be more commonly used by the larger market.
As previously reported by Blockchain.News, on-chain analyst Willy Woo previously estimated that in four years' time, around 30% of the world's population would own Bitcoin. Following Moore's Law, and assuming Bitcoin's adoption rate continues on its present 2.2x per year, 30% of the world population would own Bitcoin in the next 4 years.
However, Woo recently also stated that only less than 2 percent of the world's population currently has exposure to Bitcoin. According to the on-chain analyst, 1.7% of the world has exposure to Bitcoin. Woo explained while pointing to the graph below:
"My best estimate is 1.7% of the world population has exposure to Bitcoin. 1.3% is the lower bound."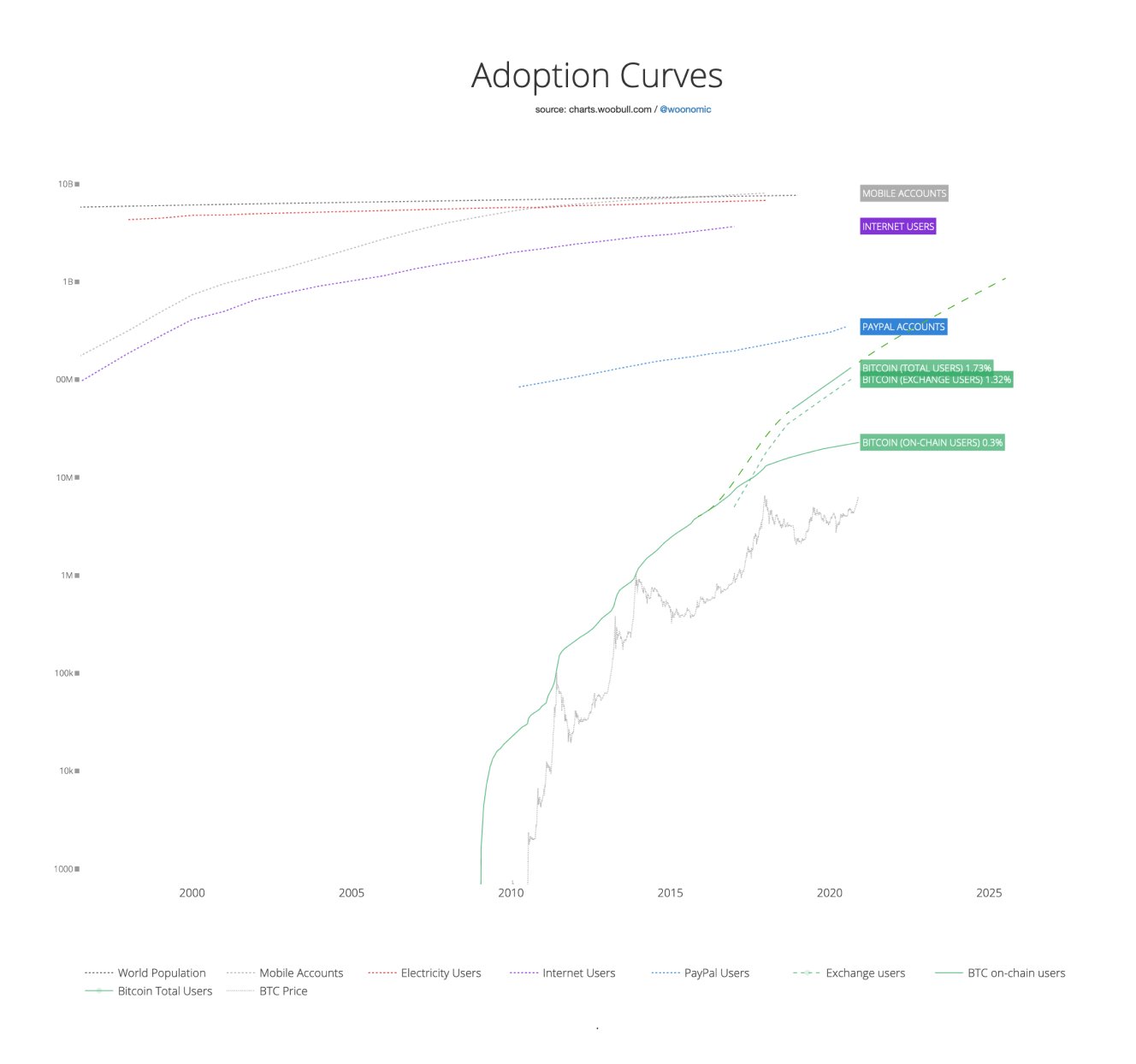 Woo added, "At 1.7% Bitcoin hasn't even started on this adoption s-curve. It's about to etch a path, at current growth, it will be one of the fastest climbs in history yet."
As Woo explained, there would be an exponential growth of the price of BTC if the cryptocurrency is able to gain widespread adoption. Woo has referred to the growth rates of technologies such as the internet and smartphones. If Bitcoin were to continue on its adoption at its current pace, Bitcoin would be a technology with one of the "fastest climbs in history."
The on-chain analyst also revealed a new model which suggests Bitcoin's price would reach $200,000 by the end of 2021, if not $300,000. According to Woo, most investors who have invested in the digital asset have paid $7,456 for one BTC. Woo explained that the current re-accumulation phase coincides with the spot market inventory depletion, and is roughly two times longer and deeper than the last cycle, which could lead to Bitcoin's price climbing higher.
Image source: Shutterstock
Bitcoin Price Model Suggests BTC to Reach $200,000 by the End of 2021
Read More