Microsoft Loses TikTok to Tech Giant Oracle – What This Means for Bitcoin and Blockchain Industry
TikTok, the multibillion-dollar video sharing platform owned by Chinese tech company ByteDance and popularized by millennials and Gen Z, has chosen Oracle Corporation as its tech partner over Microsoft.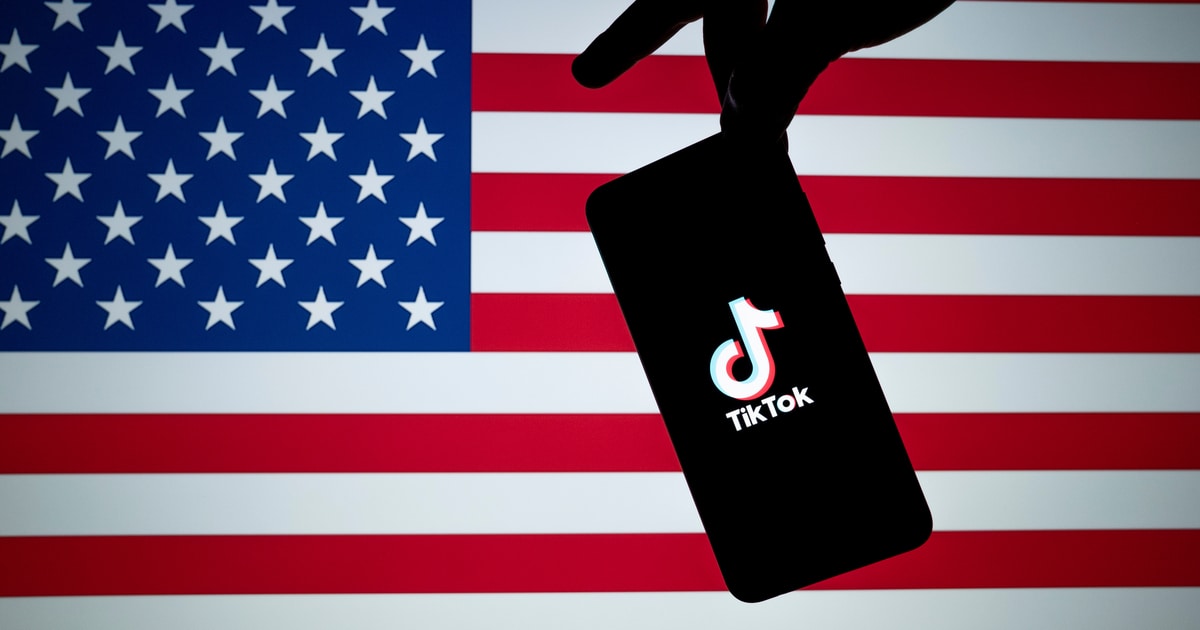 Trump: TikTok is a Threat to National Security
The news comes at a crucial time after US President Donald Trump had vehemently decreed that TikTok must sell its operations in the United States by September 15, stipulating that the social media app was a threat to national security due to it sneakily collecting user information, as revealed by an analysis from Wall Street Journal.
President Trump had accused TikTok, which is fully owned by Chinese tech giant ByteDance, of gathering information of millions of US users and of sharing the confidential data with the Chinese government. Parent company ByteDance has denied all claims directed towards it regarding data and security breach.
In order to keep the operations in the US, Microsoft had previously been working in collaboration with Walmart to acquire ownership of TikTok. However, after its offer was released, it was disclosed to Bloomberg that "Oracle Corp. is the winning bidder for a deal with TikTok's US operations."
US-China, Caught in a Tech and Blockchain Battle
President Trump's previous user data breach allegations directed at TikTok come at a critical time, with presidential elections looming and set for the month of November. In addition, the US and China have been caught in a cold technology war, with the rise of blockchain and China gaining tremendous momentum in the race to be the first to release an officially regulated central bank digital currency (CBDC).
Previously, Donald Trump had publicly stated:
"As far as Tiktok is concerned, we're banning them from the United States."
Why did TikTok Pick Oracle?
Though Microsoft had jumped at the opportunity of acquiring TikTok's US assets, which boasts of over 150 million users, the booming video-sharing application has gone another way and chosen Oracle Corp. as its tech partner in the United States. Microsoft announced in an official statement on Sept. 13:
"ByteDance let us know today that they would not be selling TikTok's US operations to Microsoft. We are confident our proposal would have been good for TikTok's users, while protecting national security interests."
The multinational tech company added, "We would have made significant changes to ensure the service met the highest standards for security, privacy, online safety, and combatting disinformation."
Will President Trump be Appeased?
Oracle has not released an official statement or commented on the situation yet. However, it is speculated that in partnering with ByteDance and acquiring TikTok, Oracle will conduct a restructuring of the video application. In any case, if the multibillion-dollar application was to survive in the United States market, it seems as though Oracle would have no choice but to do so, to appease President Trump's fears of a national security breach and potential espionage from the Chinese government.
Furthermore, with Oracle in the works to buy TikTok US operations, this would enable TikTok's data to run on Oracle's cloud servers.
Bitcoin and Crypto Implications
At the time of writing, there is still speculation on whether Trump will be appeased with the partnership between Oracle and TikTok. If the US President decides to go forward with a ban of TikTok, this may result in other decentralized social media platforms picking up the American GenZ subscribers that were formerly subscribed to the video-sharing application. Downloaded around 2 billion times globally, TikTok boasts of approximately 100 million monthly active users in the United States.
Block.one, a high-performance blockchain platform that hosts its social media platform Voice, would be among those benefitting from a TikTok ban. If the partnership between TikTok and Oracle proves to be unsatisfactory for the White House and the Trump administration, other blockchain-based social media giants would greatly benefit. Subsequently, this may result in a cryptocurrency and Bitcoin (BTC) market boom as well.
At the time of writing, Bitcoin is trading at $10,357.18, dipping by 1% since yesterday. The dip is speculated to be a result of crypto miner sell-offs, and investors are actively anticipating the digital asset's next bull run, with Bitcoin bulls like the Winklevoss twins pumping up the price.
How Blockchain Can Benefit TikTok
There seems to be much work to be done for TikTok. According to a report released by CheckPoint Research on January 8, the dilemmas that the application encountered were - hacking of TikTok user accounts and manipulating content; deleting videos; uploading unauthorized videos; making private "hidden" videos public, and revealing personal information saved on the account, such as private email addresses.
More research seems to indicate that ByteDance could greatly benefit from leveraging blockchain as a solution to fight security problems encountered by TikTok. Employing blockchain to run its application would enable the personal data of millions of influencers and content creators worldwide to be better protected and secured through a distributed decentralized ledger. Blockchain has been increasingly adopted throughout Asia and Europe for its robustness, scalability, and overall stable architecture.
DeFi Booms – Aave Dominates
Currently, Ethereum is the most leveraged blockchain ecosystem for decentralized finance (DeFi) protocols and projects. The decentralized finance sector is estimated to have a total value locked (TVL) of around $8 billion, according to data from DeFi Pulse. Currently, DeFi protocol Aave is leading the pack, with a TVL of $1.50 billion at the time of writing.
Image source: Shutterstock
Read More