MicroStrategy CEO Michael Saylor Says Apple Could Gain $100 Billion More with Bitcoin Investment
With more and more institutional investors adopting Bitcoin, will tech giant Apple also make the leap of faith and make a crypto investment of its own? Bitcoin bulls certainly hope so, explaining why it would be a wise move.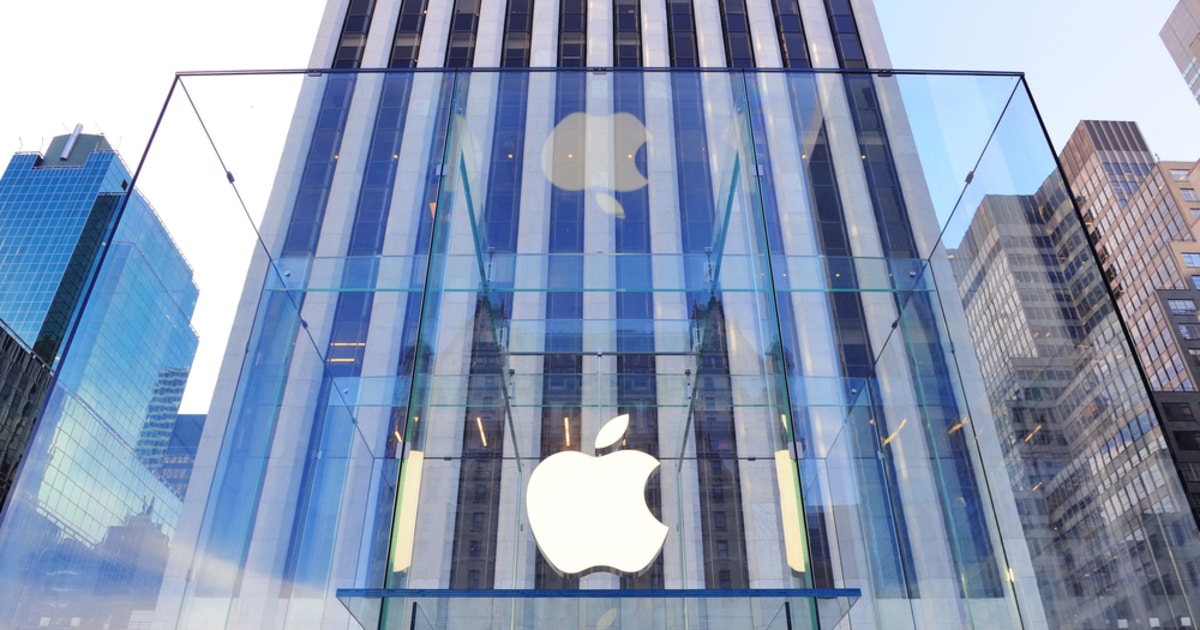 With a tech behemoth like Apple adopting Bitcoin, this can only mean good things for the digital asset and the crypto industry as a whole. According to many investors such as Michael Saylor and Raoul Pal, it will only be a matter of time before Apple endorsed Bitcoin anyways, as they indicated that it was in line with the digital growth of the company. MicroStrategy's CEO Michael Saylor, who has been among the leading corporate moguls to have adopted Bitcoin this year, tweeted:
"#Apple could generate $100 billion or more in shareholder value if they integrated #Bitcoin into Apple Pay, built a secure crypto wallet into the iPhone, and began buying #BTC with their Treasury Reserves."
The CEO also applauded Dan Weiskopf's report on how Apple can benefit from adopting Bitcoin. Weiskopf, an ETF portfolio manager at Toroso Investments indicated that Apple (AAPL) could experience even more financial growth if it became a Bitcoin buyer.
He said that BTC was in line with Apple's vision and that the tech giant would greatly benefit from a $10 billion to $20 billion investment in Bitcoin. Weiskopf made the case that Bitcoin would be more beneficial for Apple than investments in stock buybacks, which are oftentimes risky and expensive in his opinion. He also said:
"Whether you see Bitcoin as a hedge against inflation, a speculation or an alternative asset class, it is a technological innovation that Apple is in a unique position to access and provide to its shareholders."
Bitcoin investment in line with the digital trend
The ETF financial expert argued that Apple was in a perfect position to buy Bitcoin, with its balance sheet recording a "weighted-average cost of debt near zero." He said that the pressing matter was to capture the next disruptive technology wave – in this case, Bitcoin and crypto assets – as growth is what drives investors to endorse tech companies. With a Bitcoin investment of its own, Apple would have a diversified balance sheet, all the while maintaining liquidity.
As the digital trend has been quick to move towards blockchain and crypto, Weiskopf observed:
"It is fair to assume that management at Apple has already embraced blockchain so in capitalizing, on Bitcoin, it would only be accelerating what it already knows is a disruptive technology, and arguably aligning with what it sees as a technological future."
The coronavirus pandemic has put a lot of corporations out of business, but the tech industry has gained considerably, with everyone taking to a new digital norm. Apple has capitalized on the digital trend, recently introducing a new chip for its Mac, dubbed the M1. It is said to enhance performance on Macs, guaranteeing more power for demanding tasks and faster CPU performance.
Image source: Shutterstock
Read More