Mogul Productions Implements Chainlink Oracles to Optimize Film Financing
Some industries are reluctant to change because they benefit a small group of people or firms; film financing fits this category. Mainly restricted to established companies, funding and producing an independent movie can be extremely challenging without the right backers. One project looking to remedy that is Mogul Productions, a blockchain-based, decentralized film financing platform.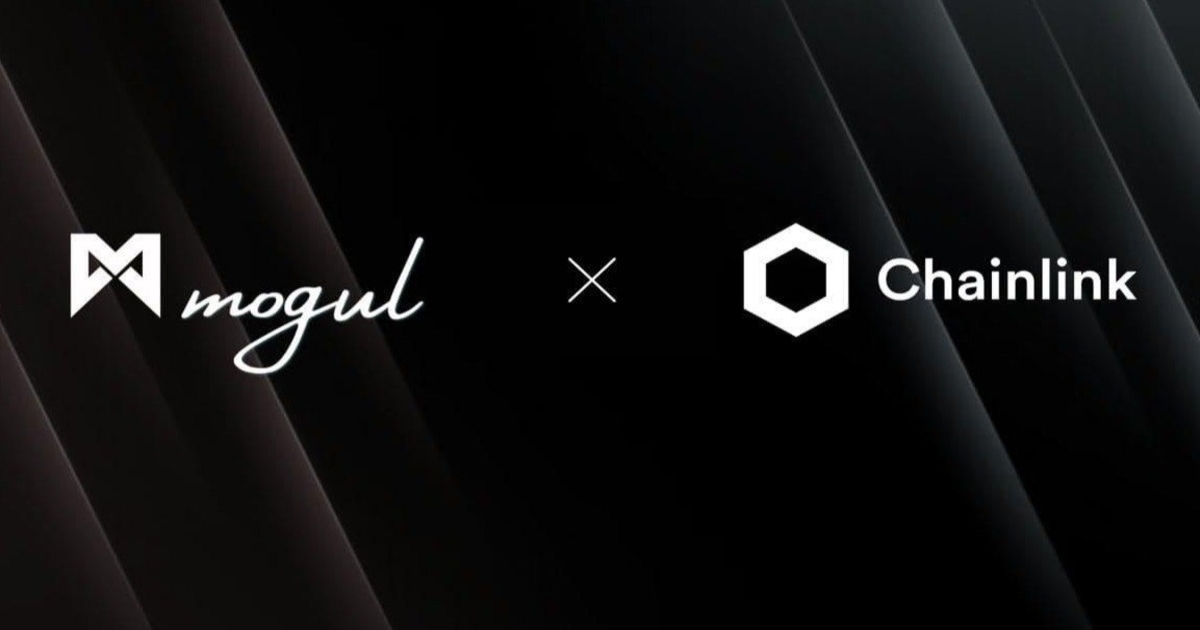 As Mogul prepares for its v1 mainnet launch, it has announced a new partnership with Chainlink, the largest decentralized oracle in the space. This collaboration will allow the introduction of vetted off-chain data into Mogul's smart contracts, creating an ecosystem that accurately measures film and production costs, where contributor profits can be efficiently, transparently, and traceably distributed. This new platform and the integration of real world data will enable every day investors, speculators, producers, distributors, and movie buffs to gain investment opportunities, oversight, and voting rights in a previously inaccessible industry.
Chainlink Is the Bridge Allowing for Democratized Film Financing
A platform that brings more equality of opportunity to the film financing industry is a massive innovation. However, it is of little value without the ability to interact with the outside world. Mogul will allow for the allocation of funds by users to new cinematic projects, but the entire film production and distribution process takes place outside the blockchain realm, creating the necessity for an intermediary. Chainlink will serve as this third party, integrating movie budget and profitability data to guarantee initial contributors receive fair market dividends.
Given the innumerable transactions across different sectors and companies that go into film production, Mogul is introducing a Collection Account Manager (CAM) to provide third party assurance. This independent auditor will analyze every transaction and data entry, providing transparency to film financiers. The CAM's primary responsibilities will be overseeing all costs, revenues, and profits for each independent film project.
Implementing a CAM into Mogul's operations can bring an additional layer of security and reliability, but there still needs to be a way to make sure the CAM's data reaches Mogul's smart contracts. Chainlink is providing this service, creating the ability for the CAM's financial information to be reliability transmitted across platforms.
Chainlink is a multi-billion dollar project that has implemented decentralized oracle services across a plethora of applications, making it the perfect partner for this endeavor. Beyond off-chain financial data, Chainlink will also be relaying a USDC/ETH price feed used to compensate contributors. Users will make all contributions in ETH, but film production and distribution transactions use US dollars, so this price feed is necessary to calculate accurate payouts.
Cinematic Experts Plot a Bright Future for Mogul
Mogul's team contains some of the most recognizable names in the movie industry, including Academy Award, Emmy, and Golden Globes nominees and winners. Combined, the Mogul team has created over 225 hours of scripted film content, produced more than 95 feature-length films, and generated over $425 million in box office revenues. Utilizing blockchain technology, this team of industry insiders has plans to flip film financing on its head, and thanks to the partnership with Chainlink, they are one step closer to realizing this ambitious goal.
Image source: Mogul Productions Media
Disclaimer : The views and opinions expressed in this article are those of the contributor and Blockchain.News does not endorse and is not responsible or liable for any content, accuracy, quality, advertising, products or other materials on this page. Readers should conduct their own research before taking any actions related to this company. Blockchain.News is not responsible, directly, or indirectly, for any damage or loss caused or alleged to be caused by or connected with the use of or reliance on any content, goods or services mentioned in this article.


Read More