Positive Gold Forecast Could Ignite Bitcoin Bull Run, US Stock Futures Rally on Stimulus Hopes
Gold has reached its all-time high this year, witnessing a record high of $2,000. Bloomberg's records show that the correlation between Bitcoin and gold is now at its highest level since 2010, which in turn indicates that Bitcoin is becoming a safe-haven asset like gold.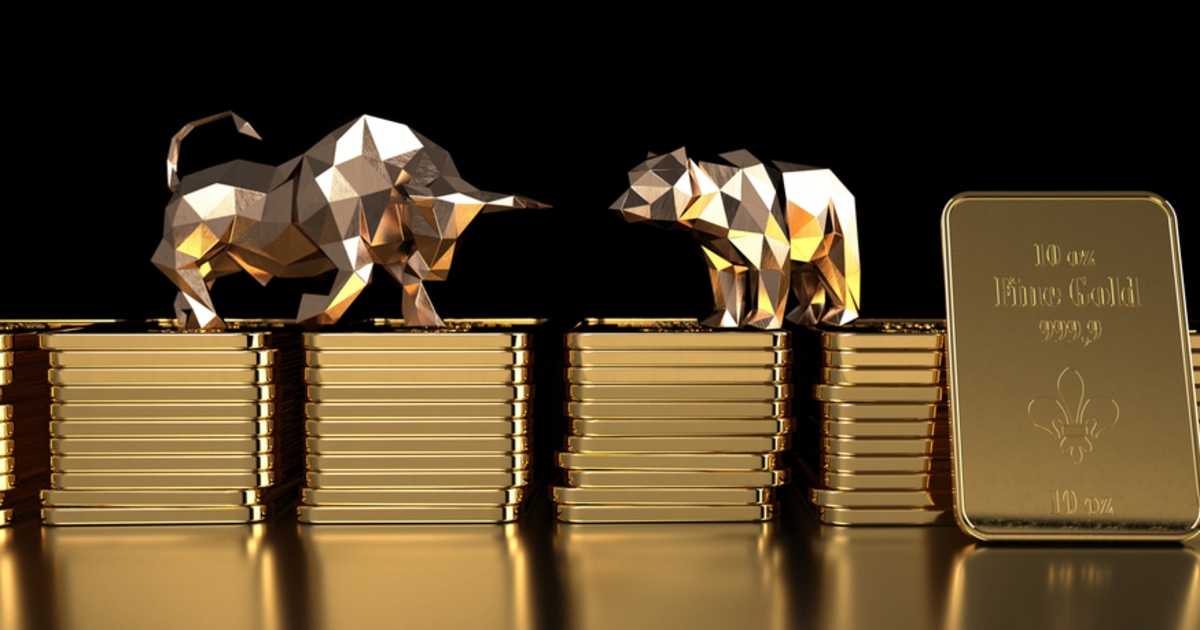 The yellow precious metal has been trading sideways in the past few weeks, but according to US Global Investors CEO, Frank Holmes, the price action is forming a bottom. Holmes predicts that gold will reach $4,000, regardless of the result of the November US presidential election. Holmes explained:
"The bottom that you're seeing in gold is like a perfect Miami beach bottom. Gold will go up and it will go down, the DNA of volatility you can measure over 20 trading days, 60 trading days, 12 months, it was up when we talked about time for a correction in at the beginning of August three standard deviations over 20 trading days. It's now down one standard deviation."
Since reaching its all-time high at $2,000, gold has not been able to surpass that level and has remained below $2,000 since mid-August. Regardless of the outcome of the presidential election, Holmes is still bullish on the yellow metal. He added, "Some are betting on blue, some betting on red, and I'm betting on gold."
Head of fixed income at Standard Chartered, Manpreet Gill believes that gold's rally "hasn't quite finished yet." He said that one of the best explanations of why gold's price has seen a huge surge this year is because of bond yields.
Bitcoin (BTC) and gold have reached a monthly average correlation of 70 percent, an all-time high recently. According to data analytics firm Skew, it reaffirms that Bitcoin is a store of value, given the rising correlation of BTC and gold. Bloomberg added that Bitcoin's market is too small for many large institutions, at $200 billion, including for central banks. If the market capitalization of Bitcoin increases, BTC would increasingly be more like a digital version of gold.
Bitcoin is currently trading at $10,892 and has risen by over 3 percent in the past 24 hours. An analyst believes that Bitcoin may soon make a big move, a trend-defining breakout could happen ahead of this weekend. The analyst tweeted:
"I think that given this prolonged state of compression that we get a big move before the weekend for $BTC. Either direction, I doubt we get some cookie-cutter retest. It's one of those candles where you need to commit quick or the trade is already behind you."
US stock futures rise in hopes of a new stimulus bill
US stock futures also rose today, as investors continued to have hope around a new potential fiscal stimulus bill. The Dow Jones Industrial Average futures rose 105 points, while the S&P 500 and Nasdaq futures also traded in positive territory. Stimulus hopes still remain high as deputy chief of staff to Nancy Pelosi, Drew Hammill tweeted that the House Speaker and Treasury Secretary Steven Mnuchin spoke for 40 minutes today. The conversation was centered around "determining whether there is any prospect of an imminent agreement on a comprehensive bill."
Image source: Shutterstock
Read More