Square Invests another $170 Million in Bitcoin as Wave of Institutional Support Floods Crypto
Square has optimized on the temporary Bitcoin dip and scooped up more of the digital asset, buying approximately 3,318 Bitcoins when the cryptocurrency's price was trading around $50,000.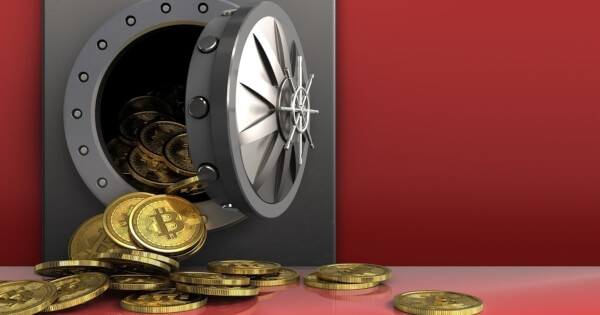 According to Square's Q4 report, Square's total treasury reserve now has 5% of it dedicated to Bitcoin. Per the digital payments company:
"Cryptocurrency is an instrument of economic empowerment, providing a way for individuals to participate in a global monetary system and secure their own financial future."
The company's statement went on to mention that it believed in Bitcoin's potential as an investment by saying:
"The investment is part of Square's ongoing commitment to bitcoin, and the company plans to assess its aggregate investment in bitcoin relative to its other investments on an ongoing basis."
Per Square's Q4 report, the company has already made $1.76 billion from Bitcoin trades that occurred in the last quarter of 2020. This translates to a 1000% increase from Q4 of the previous year, as Bitcoin's price went from $10,500 to hit $28,600 in just the fourth quarter.
Back in October, when institutional investment was washing into Bitcoin wave after wave, Square had been among the first institutional-sized firms to announce that it was adding Bitcoin to its balance sheet, along with MicroStrategy. Square started off with a $50 million purchase of Bitcoin. Since then, Bitcoin's price has more than quintupled, leading to a mass profit for Square and other institutional investors.
In the last quarter of 2020, Square reported a gain of $987 million from its seller business and $2.17 billion from its Cash App, which enables users to send peer-to-peer payments and trade equities and Bitcoin. More than 4 million customers were reported to have used Square's Cash App to trade Bitcoin in 2020, a significant increase from previous years as demand for Bitcoin continues to grow.
Institutional BTC adoption
Square's recent Bitcoin purchase is echoed by MicroStrategy announcing its intention to scoop up more Bitcoin through the revenue raised from its private offering. Additionally, Tesla's $1.5 billion Bitcoin purchase has set the pace for institutional investors to consider adding BTC to their balance sheet as well. The wave of institutional adoption backing the cryptocurrency has served to send it on an all-time high run to $58,000 over the weekend.
However, Bitcoin has since plummeted, falling below $50K just as Tesla's CEO Elon Musk remarked that he thought the price was too high. Currently trading at around $49,732 at the time of writing, Bitcoin is still expected to go up, per data from market analysts. However, if it fails to rally higher and it falls below $47,000, analysts have predicts that we could see BTC retest the $41K level in the upcoming days.
Institutional interest in crypto not just limited to BTC
Bitcoin has served to attract more investors to the cryptocurrency industry, but research shows that investor appetite may not just be limited to Bitcoin. Recently, Chicago Mercantile Exchange announced that it will now be offering Ethereum Futures on its platform, having previously made Bitcoin futures available as an alternative for investors.
Additionally, Goldman Sachs, JP Morgan, and UBS announced that they purchased the first exchange-traded product (ETP) on the market that provides exposure to Polkadot's DOT cryptocurrency. The purchase was made with Switzerland exchange 21Shares. Bitcoin has certainly been a gateway for institutional investors when looking at cryptocurrencies, and this may serve to accelerate cryptocurrency adoption as a whole in the long run.
Image source: Shutterstock
Tesla's Bitcoin Investment is Revolutionary for Crypto but Other Firms May Not Do The Same Just Yet - JPMorgan
Read More