Tesla Bull and ARK Invest CEO Cathie Wood Thinks more Tech Companies Will Eventually Buy Bitcoin
As Bitcoin has gained recognition among Wall Street veterans and Silicon Valley with its surge to new all-time highs in recent months, many renowned investors have increasingly turned to view the digital asset as the ideal hedge against inflation.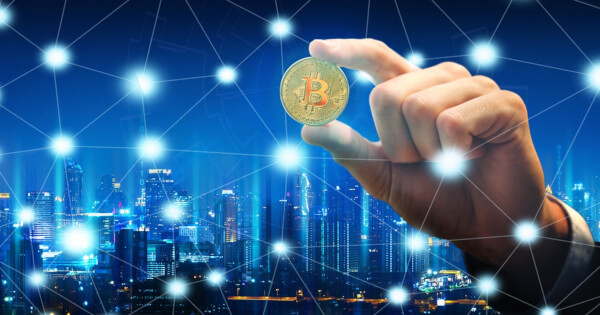 Recently, Bitcoin doubled its old all-time high of $20,000 set in 2017, by soaring to hit more than $41,500. It has since pulled back, trading around the $31,000-$33,000 level. Currently, it is trading at $31,605.25 on CoinMarketCap, and is down a near 10% in the past seven days. Although it is currently consolidating, many investors have predicted that Bitcoin will continue to rise in price.
Tesla bull makes predictions on Bitcoin
Among the many seasoned traders backing Bitcoin is Catherine "Cathie" Wood, the CEO and CIO of Ark Invest, a major investor in Tesla. Wood is among one of the most reputed figures in Wall Street, having called bullish price targets for Tesla while many others were skeptic.
Wood now disclosed her predictions for Bitcoin, touting the cryptocurrency's potential as a hedge in an interview with Yahoo Finance. The Ark Invest CEO explained that the wave of institutional support backing Bitcoin is far from finished, and that Silicon Valley was likely to become a major investor in the future.
Wood said:
"I think we're going to hear about more companies putting this hedge (Bitcoin) on their balance sheet…particularly tech companies who understand the technology and are comfortable with it.
She added:
"I believe there is no better hedge against inflation than bitcoin."
Like many other seasoned investors, Wood is bullish on Bitcoin. She disclosed that many corporate companies have asked her whether it was a good idea to invest in cryptocurrencies. In tandem with Wood's remarks on Bitcoin, Ark Invest's recent research report indicated:
"If all S&P 500 companies were to allocate 1% of their cash to bitcoin, its price could increase by approximately $40,000."
Institutional interest in Bitcoin escalates
Last year, the underlying narrative of Bitcoin shifted, as institutional supporters increasingly embraced the asset and added it to their treasury reserve. From hedge fund manager Paul Tudor Jones to Gemini co-founders Cameron and Tyler Winklevoss, Bitcoin was touted as the best way to beat inflation, following an unprecedented period of economic turmoil triggered by the pandemic and the Federal Reserve's stimulus package plans. This resulted in many seeking out hedges to store their wealth, as the dollar depreciated with the Fed's drastic money printing measures.
MicroStrategy was among one of many to start hedging with Bitcoin, followed by Square and Stone Ridge Asset Management. The largest Bitcoin whale out there, Grayscale Investments, has also contributed in driving up the institutional adoption of Bitcoin. The rising popularity of Bitcoin even prompted MicroStrategy's CEO, Michael Saylor, to advise Tesla founder Elon Musk to hedge with the crypto.
Ark's team said:
"Square and Microstrategy, both with balance sheet investments in Bitcoin, are showing the way for public companies to deploy bitcoin as a legitimate alternative to cash."
The investment firm also predicted that Bitcoin's price will skyrocket and hit anywhere between $1 trillion and $5 trillion in the next five to ten years. This is up more than $600 billion from today's value.
Are Bitcoin and crypto caught in bubble territory?
Although many have predicted that Bitcoin will eventually hit higher price marks in the future, some remain skeptic, calling Bitcoin's exponential growth a bubble.
Previously, Mavericks owner Mark Cuban had said that he thought that the current cryptocurrency market was stuck in bubble territory, similar to the internet stock bubble in the late nineties. Although he suggested that Bitcoin and Ethereum will likely thrive, among with a few other leading cryptocurrencies and beat the bubble, the seasoned investor predicted that even more crypto projects will fail.
As cryptocurrencies are relatively nascent as an industry, it may be too early to pinpoint exactly where Bitcoin's valuation will lead to in the future.
Image source: Shutterstock
Regulating Cryptocurrencies like XRP with Securities Laws Not Always the Best Approach – Former SEC Executive
Read More