Twitter CEO Jack Dorsey Explains Why Bitcoin is "The Best Internet Currency"
Bitcoin (BTC) and decentralized finance (DeFi) tokens have been all the rage lately, with crypto investors anticipating BTC's next bull run and the DeFi industry exponentially booming in growth.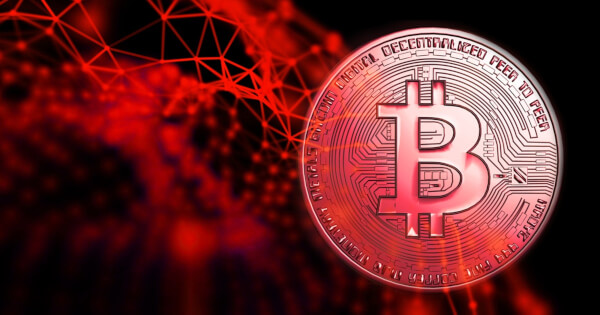 Bitcoin and tech stocks have fallen back
At the time of writing, Bitcoin seems to be consolidating at the $10,000 level. Lately, BTC has fallen back, along with technology stocks. The largest cryptocurrency by market capitalization has been trading sideways for weeks and is currently valued north of $10,900. Market experts have been hard at work studying BTC's movements in order to predict its next bull run.
With the Federal Reserve's plans to print fiat by bulk to deliver COVID-19 relief, it appears that Bitcoin's price will likely undergo another skyward surge, as investors globally have been looking at it as a hedge against inflation.
Twitter's Jack Dorsey: "Bitcoin is the best currency"
CEO of Twitter and Square, Jack Dorsey, broached the topic of Bitcoin in a conversation with Reuters. He said that Bitcoin was "built on the internet" and that it was probably the best digital currency created. Dorsey said:
"The internet is something that is consensus-driven and is built by everyone, and anyone can change the course of it. Bitcoin has the same patterns, it was built on the internet. Anyone with a great idea can add to it."
Blockchain and technology alliance founded by Dorsey
The Twitter CEO has long been a huge Bitcoin and blockchain advocate, and recently launched a "Cryptocurrency Open Patent Alliance" (COPA) through his payment company Square. The initiative was launched with the goal of empowering blockchain and crypto-driven companies in the tech sector, and to protect them from patent hoarding trolls.
Through COPA, all blockchain patents shared in the library are protected and can be accessed by members of the alliance to further innovate their blockchain projects.
Dorsey thinks that Bitcoin is the future
As shared by Forbes, Dorsey has on numerous occasions backed Bitcoin, claiming that the digital asset will become the world's sole currency by 2030. He also said:
"I think the internet wants a native currency and I think bitcoin is probably the best manifestation of that so far."
However, the Square CEO and founder acknowledged that there is still a lot of work to be done in the bitcoin and cryptocurrency industry before mainstream adoption could be achieved. Jack Dorsey asserted:
"We have to build bitcoin in such a way that it is intuitive, it's as fast and it's efficient as what exists today, and goes beyond that too."
Yesterday, Bitcoin along with gold both had interesting price rallies, and it coincided with officials of the Federal Open Market Committee (FOMC) announcing that they will continue to hold US interest rates close to zero, as the Federal Reserve's goal as of now is to push inflation above 2% by 2023.
Image source: Shutterstock
Read More