US Blockchain Firm Ripple Considers Relocation to UK and Singapore for Better Crypto Regulatory Clarity
Ripple CEO Brad Garlinghouse elaborated further on why the UK and Singapore may potentially be future hosts of his blockchain firm Ripple, asserting that the crypto regulatory framework adopted by these countries may be more beneficial for Ripple (XRP) operations.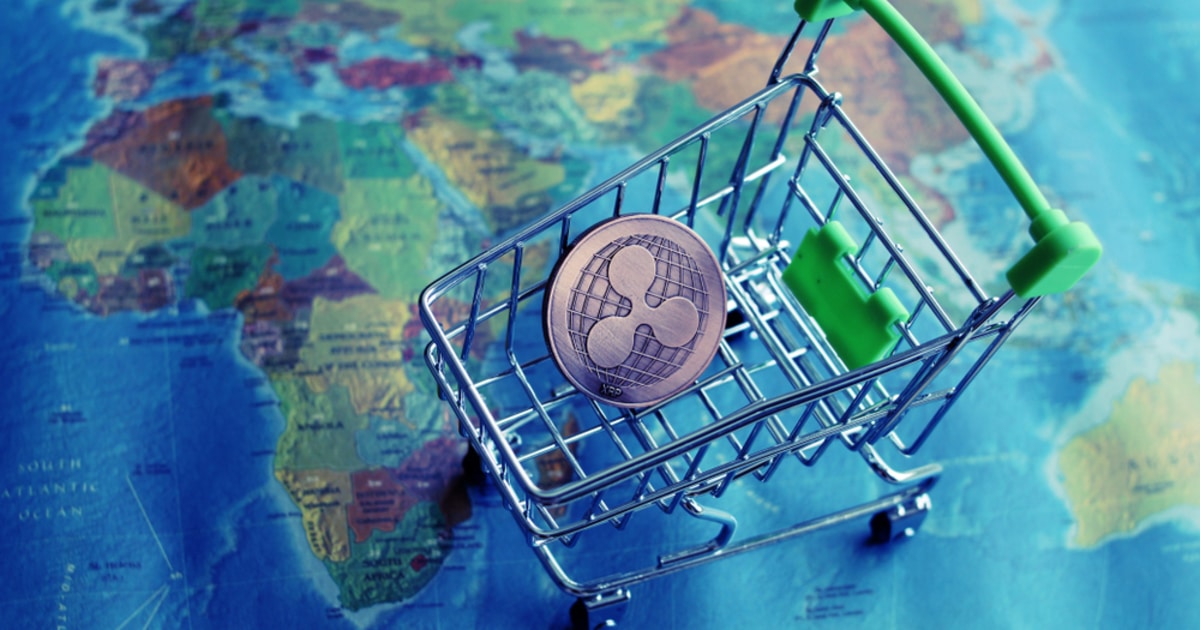 In addition to the UK and Singapore, Garlinghouse mentioned that Japan, Switzerland, and the United Arab Emirates were also places he was considering.
Ripple Labs considers alternatives to the US
The CEO's sentiments echo that of Ripple's co-founder Chris Larsen. Previously, Larsen had criticized the cryptocurrency framework provided by the US Securities and Exchange Commission, saying that it was light years behind China and other countries in terms of providing a clear regulatory framework for cryptocurrencies. Though he shares the same views, Garlinghouse expressed that some beliefs regarding Ripple's future may have been lost in translation.
Though Ripple Labs has come under US scrutiny for allegedly selling unregistered securities with their cryptocurrency XRP, Ripple has asserted that XRP qualified more as a bridge currency. If XRP was to be considered as a security under US regulation, strict regulatory sanctions could be applied to Ripple.
In clarifying his stance, Ripple CEO Brad Garlinghouse tweeted:
"Some have suggested Ripple is 'fleeing' the US, let me unequivocally say this is absolutely not the case. We're a proud US-based company and would like to stay here but a lack of regulatory clarity and level playing field is forcing us to evaluate other jurisdictions."
Ripple CEO also added that under UK's regulatory guide for cryptocurrencies, Ripple's XRP token did not qualify as a security, a stance that would be more advantageous for Ripple. He explained to CNBC:
"What you see in the UK is a clear taxonomy, and the UK's FCA (Financial Conduct Authority) took a leadership role in characterizing how we should think about these different assets and their use cases."
Garlinghouse added that a potential move to the UK may therefore be greatly beneficial for XRP, since the token would be viewed more as a currency, rather than falling under the same category as stocks, bonds, and securities. He said:
"The outcome of that was clarity that XRP is not a security and is used as a currency. With that clarity, it would be advantageous for Ripple to operate in the UK."
Singapore's DBS to launch a digital exchange
The Ripple CEO also disclosed that his blockchain firm was considering Singapore as well, as they provided a great environment for trading various assets, including crypto. He said:
"UK's FCA and Singapore's MAS (Monetary Authority of Singapore) have been leaders for years in providing clarity on using/trading assets – no surprise that both countries have traditional FIs (financial institutions) leaning into using this technology. DBS' (pre) announcement today is a prime example."
Garlinghouse referred to the recent news that DBS, one of Singapore's largest retail and commercial banks, has reportedly been considering adding cryptocurrency trading to the expansive list of services it provided. However, shortly after the news that it may be launching cryptocurrency trades, custodial services, as well as offer security token offering services, the announcement was quickly removed from DBS' website.
Though the announcement was removed, many cryptocurrency investors caught a glimpse of it, and it appears that DBS is planning on offering Bitcoin (BTC), Ether (ETH), XRP, Bitcoin Cash (BCH), and Ethereum Classic (ETC) on its new digital exchange platform. Crypto enthusiast Su Zhu said:
"DBS, the largest retail and commercial bank in Singapore, has soft-launched their crypto/fiat exchange! This will immediately become the easiest on-ramp for those who bank in Singapore."
Within the removed post, it was also disclosed that on the digital platform DBS was planning on introducing, fiats such as SGD, HKD, JPY, and USD would be among the currencies that could be traded for crypto.
Image source: Shutterstock
Read More