Why Bitcoin Should Make Up 5% of Your Investment Portfolio, According to Fidelity
Bitcoin has behaved unlike any other investment asset on the market and its stellar performance so far is only indicative of something greater. According to Fidelity cryptocurrency experts, Bitcoin (BTC) has not unleashed its full potential yet, and investors should capitalize on its current growth and consider diversifying their investment portfolio with BTC.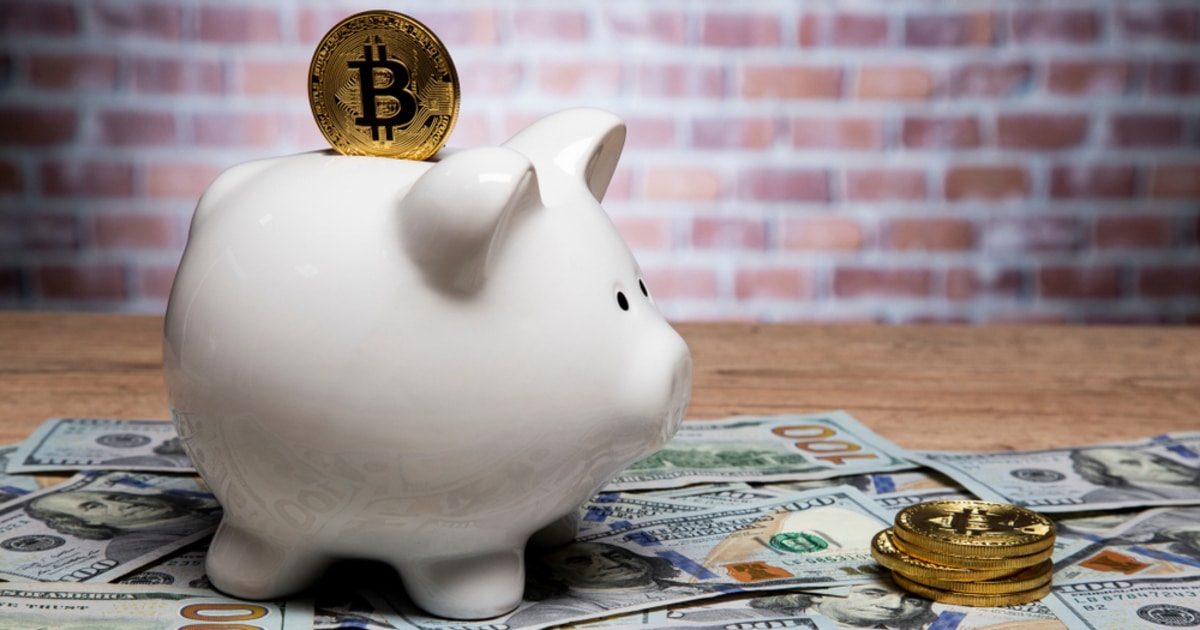 Bitcoin's budding potential among all cryptos
Research from Fidelity's Digital Assets sub-division demonstrates Bitcoin's movement on the market is unlike any other assets such as gold or stocks. The mainstream cryptocurrency has experienced great gains, with Bitcoin being the biggest digital currency by market capitalization. In reference to BTC's potential, Director of Research for Fidelity Digital Assets, Ria Bhutoria said:
"Bitcoin has a $197 billion market cap (as of October 7,2020). Bitcoin is a drop in the bucket compared with markets bitcoin could disrupt."
Fidelity makes the case for Bitcoin investment
Through its Bitcoin Investment Thesis report, Fidelity Digital Assets found that Bitcoin had a low correlation with other digital assets as well. As Bitcoin (BTC)'s movement was decoupled from that of other hedges, financial services giant Fidelity suggested that it was a wise choice for investors to consider allocating 5% of their investment portfolio to Bitcoin.
The report from Fidelity demonstrated that not only was Bitcoin's behavior decoupled from that of other assets on the market, such as stocks and gold, but that the cryptocurrency appeared to be unaffected by external social and economic conditions, having experienced surges despite "economic headwinds."
This in itself made the case for why Bitcoin was an attractive alternative investment, according to Fidelity. Director of research Ria Bhutoria stated:
"Bitcoin is fundamentally less exposed to the prolonged economic headwinds that other assets will likely face in the next months and years. Combined with its multifaceted narratives and an interesting effect of persisting retail and growing institutional sentiment, it could be a potentially useful and uncorrelated addition to an investor's portfolio toolkit."
In addition to this, Fidelity Digital Assets elaborated on Bitcoin's other advantages, which included liquidity, accessibility, and low fees. As most alternative investment packages came with a commission fee pocketed by financial portfolio managers, monetary gains acquired by investors may sometimes be lower than what was earned. The report read:
"Alternative investments may be accompanied by fees that reduce the net returns investors receive, such as management and performance fees."
The only transaction fees associated with Bitcoin was the actual cost of the crypto trade, as well as "the cost to custody the assets," making it a great alternative for investors wishing to diversify their financial portfolio.
Fidelity supporting Bitcoin comes at a time when numerous institutional investors have diversified their companies' treasury reserve with Bitcoin. Recently, Square payments company bought $50 million in BTC, and this made pave the way for other investors looking to onboard the crypto asset.
Winklevoss says Bitcoin price to hit $500,000
Fidelity's sentiments also echo that of Bitcoin billionaire, Tyler Winklevoss, who has long touted Bitcoin's horn. He asserted that Bitcoin was headed towards a mark-up of $500,000.
For Winklevoss, the "digital gold" cryptocurrency was the only protection against inflation. With the US Federal Reserve's stimulus package plans and the reserve bank actively printing money, the US dollar has greatly depreciated, consequently leading to investors flocking towards Bitcoin as a safe-haven asset. With Bitcoin's maximum supply capping at 21 million, Winklevoss said:
"Bitcoin is ultimately the only long-term protection against inflation."
The mainstream cryptocurrency has recorded bullish momentum this week. Currently, as of press time, Bitcoin is trading at $11,438.85 on CoinGecko.
Image source: Shutterstock
Read More