Sparks Fly: Bitcoin and Ethereum Debate on ETH's Total Supply Goes Viral
Over the past few days, a debate has been ongoing on crypto Twitter, fueled by Bitcoin and Ethereum advocates. Both Bitcoiners and Ethereans disagree on which cryptocurrency is superior as a digital asset.
Bitcoin and Ethereum Debate
While Bitcoiners insist that it is impossible to calculate Ethereum's total crypto supply, Ethereum dismisses this statement and say that it is actually a relatively easy task.
The question of how Ethereum's native coin Ether (ETH) could be independently verified by miners was brought up a lot. Ethereum, unlike other cryptos and unlike its counter rival Bitcoin, does not have a limited supply on ETH. Bitcoin (BTC), on the other hand, caps at a maximum of 21 BTC. Also, while Bitcoin operates on a system that enables it to easily track its maximum supply, Ethereum does not, as both BTC and ETH operate on separate blockchain protocols.
When debating over the worth of the crypto assets, Bitcoin bulls are quick to point out that Ethereum lacks a crucial feature, that of figuring out easily what amount ETH sits at. Taking to his Twitter, Bitcoin bull and co-founder of Morgan Creek Digital Anthony "Pomp" Pompliano said: "The Ethereum community can't figure out what the total outstanding supply of the asset is. This is a MAJOR problem and showcases why ETH is not good money."
Ethereum Blockchain Operates Differently
Fighting back, Ethereans were quick to point out that the underlying problem was that both Bitcoin and Ether cryptocurrencies operated on fundamentally different blockchains, making the comparison invalid. On Ethereum, there appears to be a way to calculate the max supply of ETH coins, but a bit of coding might be required in order to do so. As for BTC, it is a known fact in the crypto community that the digital asset caps at 21 million BTC.
In response to the online crypto debate, a challenge was put up on Twitter, calling Ethereum developers to run a script against their own ETH node within a 12-hour period. In response to the challenge, systems engineers Marc-Andre Dumas overcame it and briefly explained that the amount of ETH that was calculated was based on the current existing amount of Ether on the market. This is a method used by CoinMarketCap analysts to track tokens.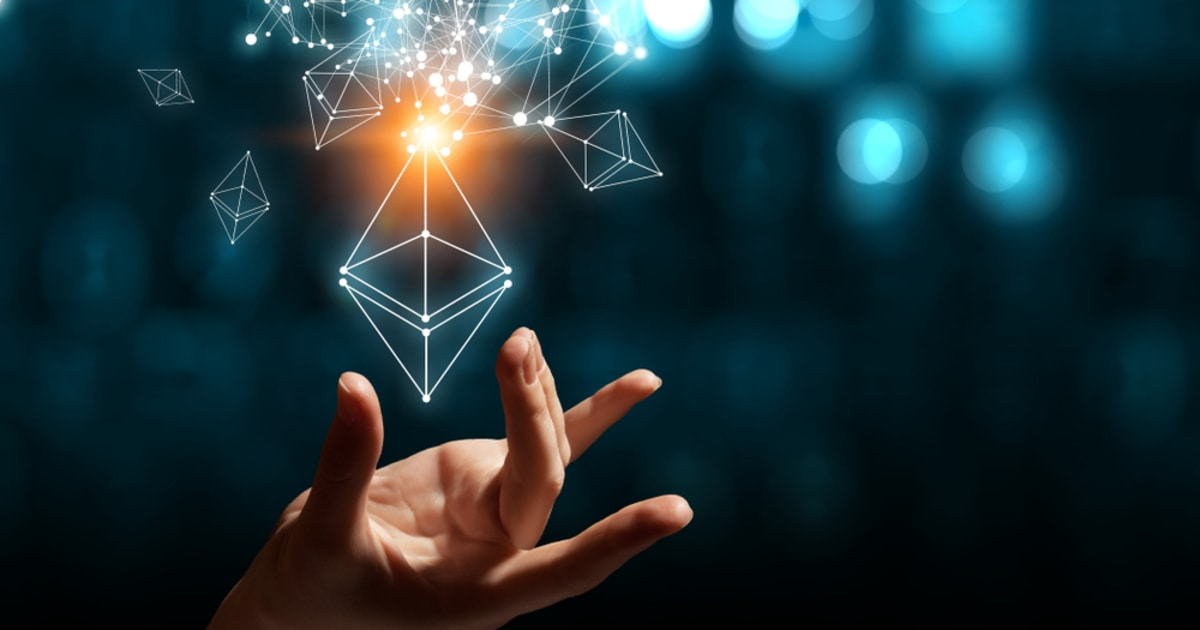 Unlike Bitcoin, what differs in Ethereum's blockchain ecosystem is that in order to calculate ETH supply, block rewards as well as "uncle rewards" need to be taken into consideration. With block rewards, there are two types – genesis and mining recompensations. As for uncle rewards, they are allocated to blocks that don't quite make it into the blockchain but are almost there. They exist mainly to improve decentralization.
Bitcoin Advocate Defends Ethereum
The criticism of Ethereum and Bitcoin has been running viral on Twitter's social platform recently. To address Bitcoiners' fuss over Ethereum's total supply, Bitcoin educator Andreas Antonopolous took to his Twitter platform and called out Bitcoiners' seemingly ignorance on the matter of ETH supply calculation. Though an avid blockchain and Bitcoin enthusiast himself, the crypto influencer addressed the crypto Twitter community at the beginning of a long thread, calling out known Bitcoin critic Peter Schiff:
Image source: Shutterstock
Read More